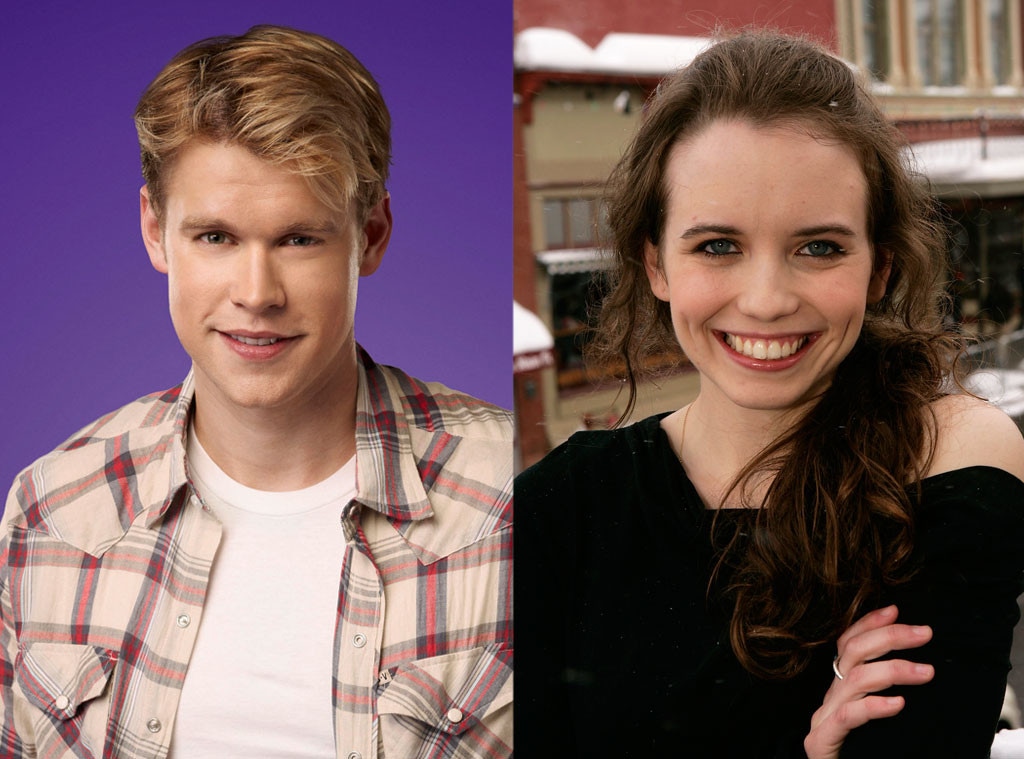 Randall Michelson/WireImage/Fox
Trouty Mouth has found a new pair of lips to kiss!
Now that Brittany (Heather Morris) has chosen to leave WMHS earlier to share her unique brilliance with the smartest of smarty pants at MIT, it looks like Sam (Chord Overstreet) is back on the market—but not for long!
There's a new love headed into Sam's life and we've got all the details on his older woman. Phoebe Strole is the lastest Glee newbie to join the Fox comedy's fifth season. The former Broadway actress will be recurring as Penny Owen, a sophomore in college who has high hopes of becoming a nurse, E! News confirms.
Let's just take a moment to reflect on all the girls that Sam has dated, shall we? First we had Quinn (Dianna Agron), then he switched over to Santana (Naya Rivera), following that he lusted after Mercedes (Amber Riley), and of course his quirky relationship with Brittany. Oh, and don't forget! Both Kurt (Chris Colfer) and Blaine (Darren Criss) have had crushes on him. Damn, it looks like everyone wants a taste of those chapstick-loving lips!
Glee superstar Lea Michele was actually the first to break the news that her former Spring Awakening friend would be joining the series' fifth season. Michele tweeted, "Such amazing news that two of my very best friends are going to be on #Glee this year! @ddlovato & @PhoebeStrole! Thank you @MrRPMurphy!"
Earlier this week it was announced that The X Factor's Demi Lovato would also be joining the musical smash Dani, a struggling artist in New York who befriends Rachel and Santana. The "Heart Attack" singer will reportedly also have many scenes and musical numbers with another big Glee guest star, American Idol alum Adam Lambert.
We're so happy that Michele will be surrounded by her best friends on the Glee set and we're wishing her all the best as she and the cast begin production on Cory Monteith's tribute episode. Sources have told us, "You will cry from beginning to end."  
Don't miss the season five of Glee when it premieres Thursday, Sept. 26 on Fox.