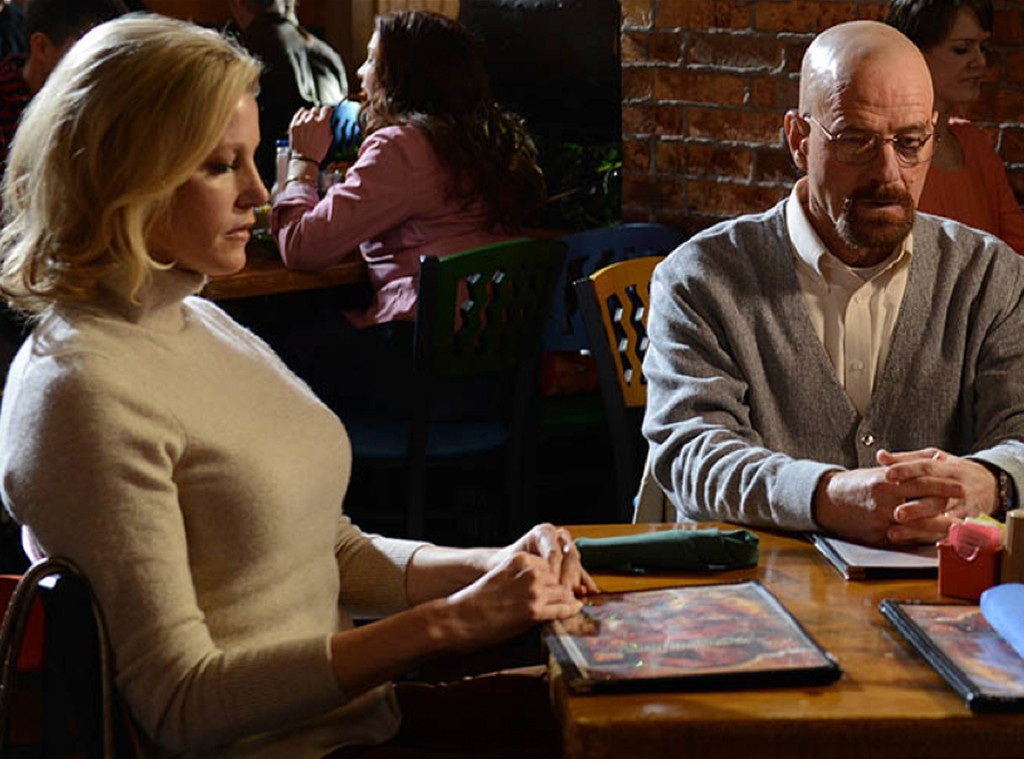 Ursula Coyote/AMC
We're sure that there have been times where you've said things like: "I will literally die if I miss the new episode of [insert favorite show here]!" Well, on Sunday, some Breaking Bad fans in Connecticut basically took that notion and ran with it.
Due to a Cablevision outage spread throughout southwestern Connecticut, Sunday's episode of Breaking Bad was unable to be watched by cable subscribers. Apparently this situation was so dire, that fans of the Emmy-wining drama series thought it was appropriate to call the police and report the "crime."
Unsurprisingly, police did not appreciate the wave of distress calls that weren't to report an actual crime but were instead to complain about a television show, albeit a great one. The Fairfield PD posted on their Facebook asking people to stop using the emergency line as a complaint department.
"We are receiving numerous 911 calls regarding the Cablevision outage. This is neither an emergency or a police related concern," read the post. "Please direct your inquiries to Cablevision. 911 should only be called for Life Threatning Emergencies ONLY. Misuse of the 911 system may result in an arrest."
Although reports suggested that the 911 line was being used to complain about the outage, the Fairfield Police Department tells E! News that there was only one 911 call (one too many, we say) and that the emergency line was not hindered on Sunday evening.
"The Fairfield ECC received calls relating to the utility outage, there was only one 911 call," a Fairfield PD spokesperson said. "The remainder of the calls were received on our routine phone lines and did not tie up any emergency line. The Facebook posting was an attempt to notify the public to use the 911 system for life threatening emergencies and to direct them to the local utility company for service interruption."
Breaking Bad is currently running its final eight episodes, and in case you couldn't tell by now, people really, really care about how it's all going to end. Last week's premiere brought in a series-high 5.9 million viewers, a jaw-dropping 102 percent increase from last summer's season-five debut episode.
Breaking Bad airs Sunday nights on AMC. New tagline? "A series so good, it would be criminal to miss a single episode." You're welcome, PR department.
—Reporting by Ruth O'Neill