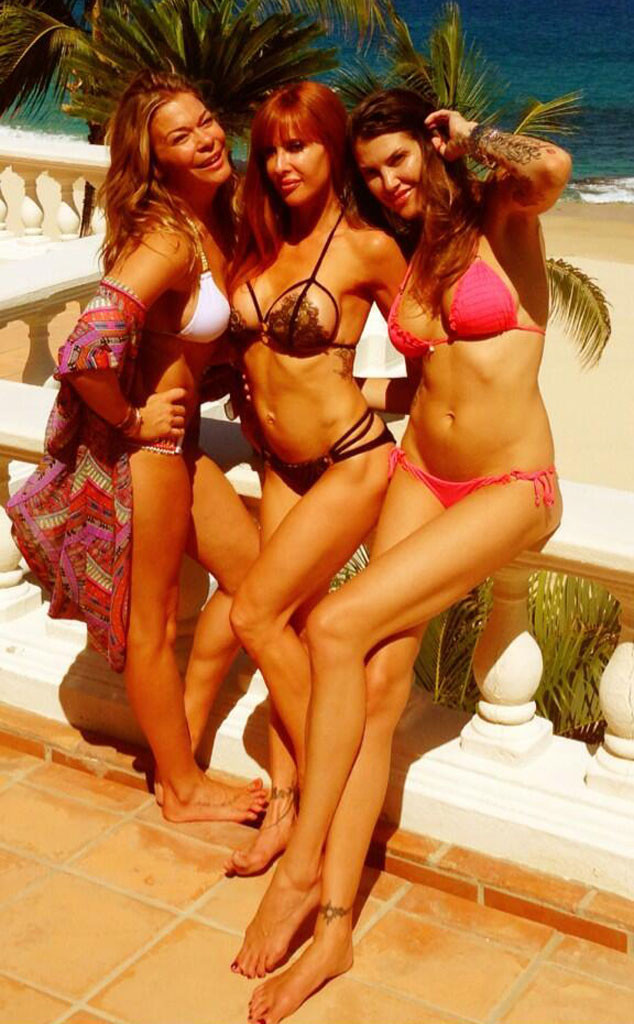 Twitter
What better way to celebrate turning the big 4-0 than to have a girls—and guys!—getaway to Cabo San Lucas!
LeAnn Rimes wasn't the birthday girl, but she seemed happy to sing, dance and have some fun in the sun for her BFF Lizzy's special day.
"My BFF will be 40 tmrw! I'm having soooo much fun giving her crap, wiping her tears and helping her celebrate," LeAnn, who turns 31 on Aug. 28, tweeted Wednesday. "Gotta love a 30 y.o. BFF lol"