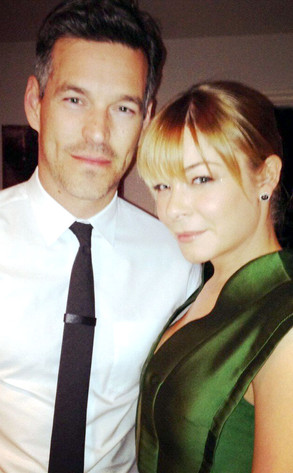 Twitter
Move over T.I. and Tiny, you've got competition.
LeAnn Rimes and Eddie Cibrian have cinched a deal with VH1 to star in their own reality series, for now dubbed LeAnn & Eddie, that will give viewers an unparalleled glimpse into the couple's everyday life.
And according to the network, the show aims to "bring the truth" and poke fun at all the tabloid headlines that have followed Rimes and Cibrian ever since they hooked up after costarring in the 2009 made-for-TV film Northern Lights and then left their respective marriages to be together.
In other words, the duo hope to show the world they're just another typical family, albeit one brought together by their cheatin' hearts.