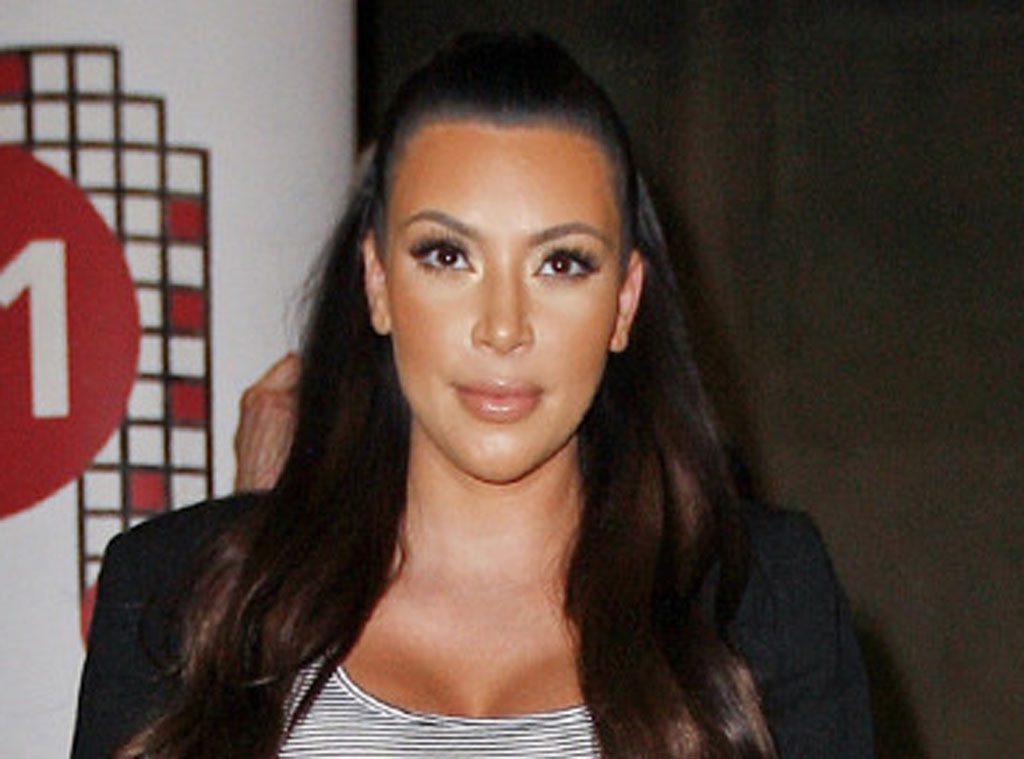 INFPhoto.com
Whoa, mama!
Kim Kardashian stepped out for the first time today after giving birth to baby North West on June 15 in a casual cool look that most new moms could probably appreciate.
Deviating from the glam looks that she wore throughout much of her pregnancy, the 32-year-old went for a decidedly dressed down look for a visit to a Los Angeles doctor's office with baby Nori and boyfriend Kanye West.
Looking practical yet pretty in pictures obtained by TMZ, Kardashian layered a roomy chambray button-down over cozy black tights. She casually tied a jacket around her waist, which West adorably secured for her as the couple stood in the parking lot. 
How cute is that?
As for accessories, the glowing mom covered up in black sunnies and toted around the fanciest diaper bag we've ever seen—a massive black Birkin!
And proving that he is indeed a doting baby daddy, West chivalrously carried the bag and was all smiles as he and his new family made their way through the parking lot. The new dad also coordinated his look to match his ladylove's, stepping out in a laid-back hoodie, black pants and cool kicks.
We've yet to have our first peek at little Nori, who was covered up with blankets, but with such a fashionable pair of parents, we think it's fair to say that the one-month old was rocking some stylish studs from within her baby carrier!
Don't miss a new episode of Keeping Up With the Kardashians this Sunday at 9 p.m., only on E!