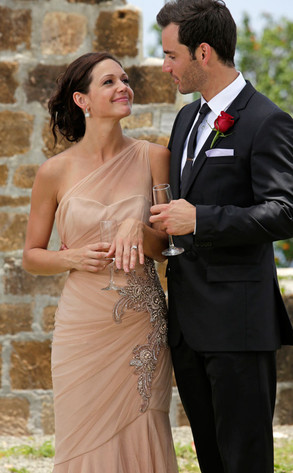 ABC/Francisco Roman
As everyone saw on Monday night's finale of The Bachelorette, Desiree Hartsock is now engaged to Chris Siegfried.
But of course we still can't get over that moment when Desiree stopped Chris' proposal and expressed the feelings she had for another suitor, Brooks Forester.
Not surprising, the subject came up when the couple called in to Ryan Seacrest's radio show this morning.