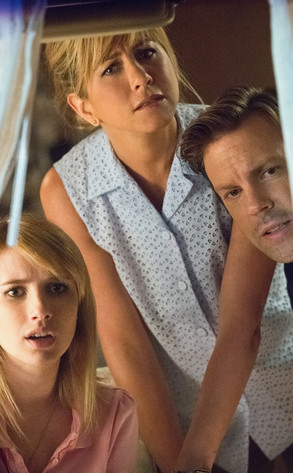 Warner Bros. Pictures
There weren't so many LOLs as there were SALTS—you know, Smiled a Little Then Stopped—when it came to the upcoming crude comedy We're the Millers.
What seemed like comedic gold fell short with critics, who reviewed the Jason Sudeikis and Jennifer Aniston flick before it's release this weekend.
Written by Bob Fisher and Steve Faber (The Wedding Crashers) and Sean Anders and John Morris (Hot Tub Time Machine), the Rawson Marshall Thurber-helmed film tells the story of a fake (and raunchy) family of four that travel to Mexico to smuggle some drugs.
Here's what some critics had to say about We're the Millers...