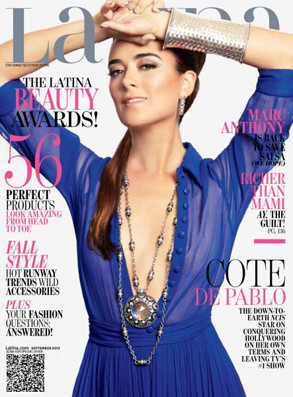 Latina Magazine
While we love September issues for the fab fall fashion that fill their pages, we also can't get enough of the powerhouse stars that grace the bulked-up magazines' covers—or the juicy tidbits that they reveal in their interviews!
And in the upcoming issue of Latina magazine, which hits newsstands on Aug. 13, cover girl Cote de Pablo does just that, opening up on her decision to leave her hit television show NCIS after eight seasons.
"It was not an easy decision, not one taken lightly," she confessed in an interview with the glossy. "I feel like I am leaving my family. What I want to say most of all is thank you to the fans and to the people who have been so supportive of me and of the show, who have made the show the great success that it is."