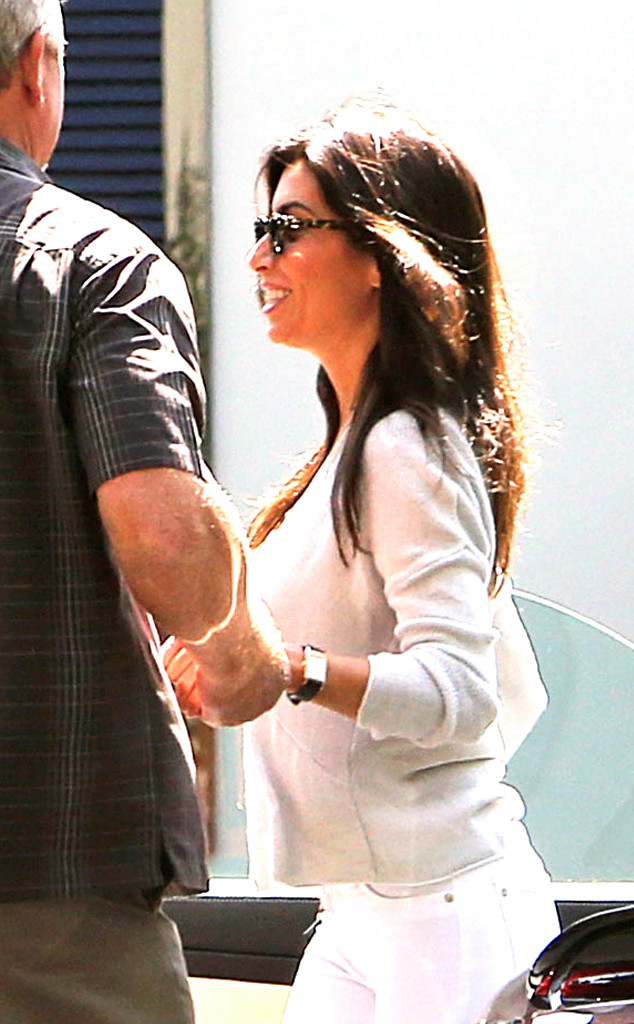 Splash News
Friendly exes alert!
A day after likely learning along with the rest of the world that Simon Cowell was going to be a dad, a smiling Mezhgan Hussainy was spotted pulling up to her former fiancée's house to help him primp for his appearance this afternoon at the Television Critics Association Press Tour in Los Angeles.
The makeup artist and the TV-and-music mogul apparently have remained on good terms since breaking off their engagement in 2011, about a year after Cowell optimistically predicted on The Tonight Show that their wedding would take place "within the next 10 years."