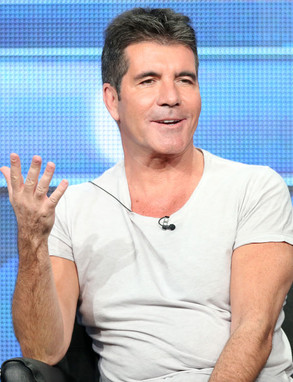 Frederick M. Brown/Getty Images
Well, that was awkward. For us anyway.
Simon Cowell is on stage right now with the rest of his X Factor cast and producers at the Television Critics Association Press Tour in Beverly Hills, in front of more than 100 reporters. He looks calm, cool and collected, and held his cool even when eight questions in, a reporter addressed the elephant in the room (his surprising news that he is expecting a baby).
"Congratulations on the addition," a reporter said to Simon. "The new baby. Were you as surprised by the news as we were?"