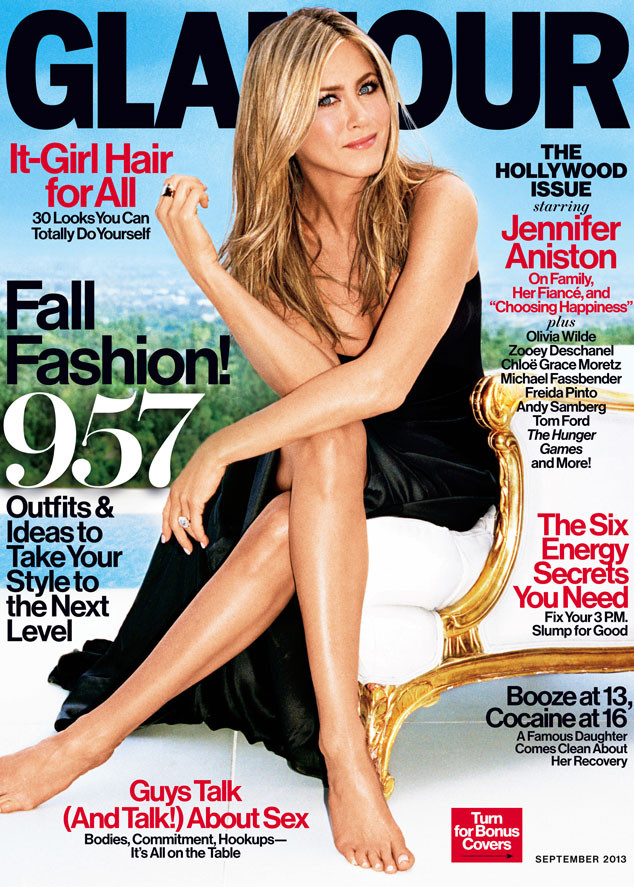 Alexei Hay/Glamour
Jennifer Aniston is happily in love with fiancé Justin Theroux, but she's had her share of heartbreak through the years.
In Glamour's September 2013 issue, the 44-year-old actress opened up to her We're the Millers costar Jason Sudeikis about her 30s—which included a marriage and divorce from Brad Pitt—and what she learned from the experience.
While the Friends alum said she "did OK" in her 20s, thinking about the next decade clearly brought up some different emotions. "Thirties. Thirties," Jen pondered aloud what advice she'd give to herself during that period. "Go to therapy. Clean up all of the s--t. Clean up all of the toxins and the noise. Understand who you are. Educate yourself on the self."