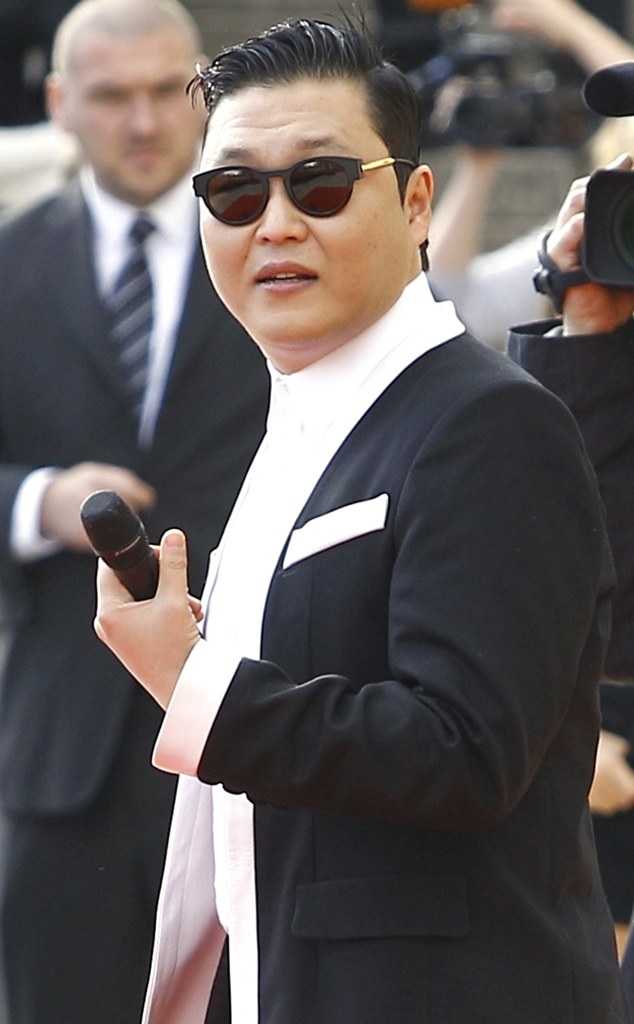 INFphoto.com
The world may know Psy as the extremely upbeat Korean rapper with the catchy tunes and dance moves, but this overnight celebrity has some surprising stories to tell.
During an interview with the U.K.'s Sunday Times, Psy revealed that alcohol has become his right-hand man.
"He drinks all day and all night. Korean vodka is his 'best friend' and his 'vice partner,'" according to the article.
Jason Merritt/Getty Images
The story continued, "He'll also drink 'whisky, vodka, tequila, whatever,' he sighs. 'If I'm happy, I'm drinking, if I'm sad, I'm drinking. If it's raining, I'm drinking, if it's sunny I'm drinking. If it's hot, I'm drinking, if it's cold, I'm drinking.'"
Psy also told the publication that the only time he isn't drinking is when he's "hungover," and he says he's hungover "a lot."
Along with the drinking, the rap sensation spoke about his childhood and his "father, his 'desperate' need for attention and his time in jail."
The interview claims that PSY's father "carried on hitting him even as an adult, until he wrote a song in 2006 about his father's 'loneliness' and the 'huge barrier between us,' and he heard from his mother that his father had decided he was going to make more of an effort. 'I thought, wow, the power of music,' he says."
In 2001, Psy was arrested for possession. "I was 23, in my first year as artist. I went to jail for 25, 26 days.
"Spending that kind of period [in jail] is not good, especially as a member of my family," he says. "But as an artist, the more experience, the better the creation. I'm a very positive person. So if shit happens, I think maybe this happens because a huge amount of happiness is coming to me."
PSY quickly became a YouTube sensation after his debut video "Gangnam Style" went viral, ultimately fetching a record-breaking 1 billion views.
His follow-up hit, "Gentleman," also showed that the rapper was not a one-hit wonder by holding the day-of debut record with 18.5 million hits, and was well over 200 million views less than a week after its release.