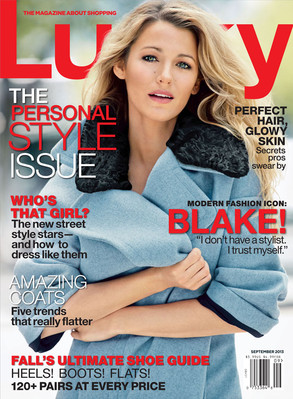 Lucky Magazine
Blake Lively may be known for her impeccable fashion choices, but she says it's really her husband Ryan Reynolds who has an eye for style—especially when it comes to home décor.
"I'm very lucky to be with someone who has better taste than me," she says in a new interview in the September 2013 issue of Lucky magazine. "We influence each other in different ways."
Influence? Yes. Dictate? Not so much.
"I was recently asked how my style has changed since I got married, as if I was living under some sort of dictatorship," she jokes. "I should hope I dress differently at 25 than I did when I graduated high school. I hope I never stop changing."