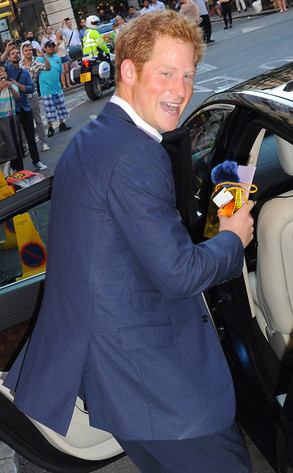 Wenn
It looks like Prince George is going to have to make room for another present in the nursery.
While heading out of the Getty Images Gallery in London on Thursday, Prince Harry was given a little blue teddy bear for his nephew.
The new uncle seemed to appreciate the kind gesture from a fan as he was all smiles as he hopped into an awaiting vehicle.