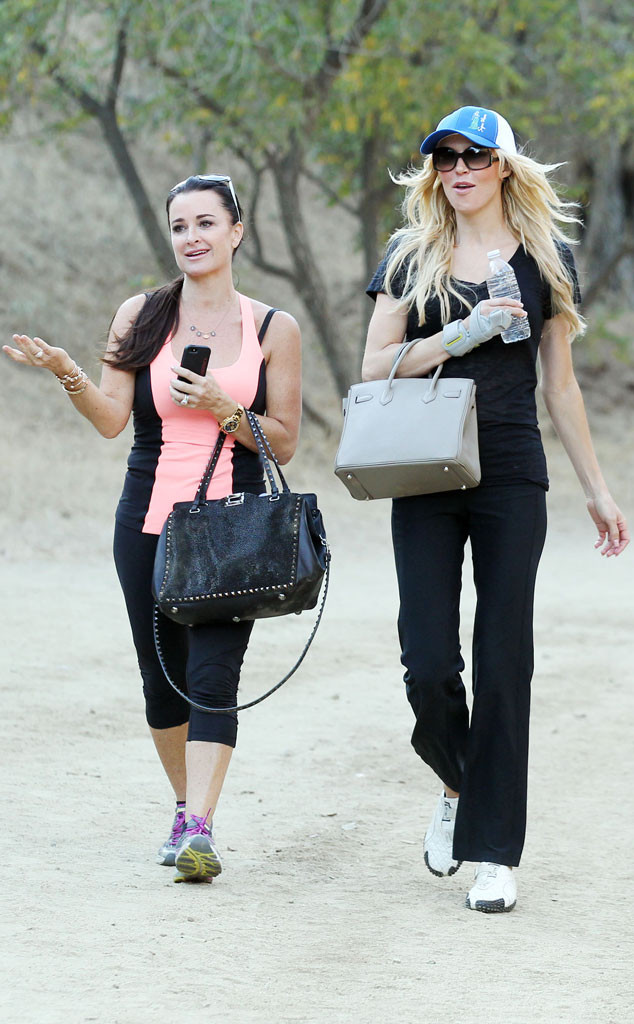 Soixante/JK/Splash News
There are a few items that every gal needs when going on a hike: cushy sneakers, a handy water bottle, a…designer bag?
Real Housewives of Beverly Hills stars Kyle Richards and Brandi Glanville lived up to their tony zip code's reputation during a recent hike in Los Angeles' Runyon Canyon, when they hit the trails armed with luxe carryalls.
While most of us would probably limit our outdoor workout accessories to a fab yet practical pair of sunnies, the posh pair opted to tote their drool-worthy purses along the dirt paths at the popular Southern California fitness destination.