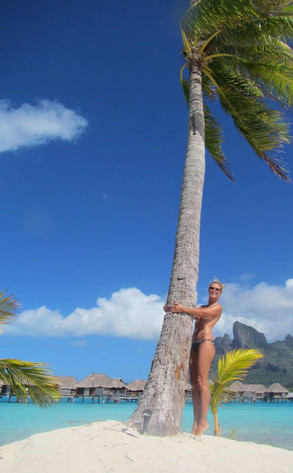 Twitter
Get ready: You're about to become extremely envious of Heidi Klum's mother.
Those racy pics the supermodel has been posting of herself lately? They were snapped by none other than—yep, you guessed it—mommy dearest.
"The photographer was my mom. The credit goes to my mom," Klum told Extra of the topless shot of her hugging a palm tree in Bora Bora recently. "I took the same photo of my mom, but she was wearing a bathing suit."