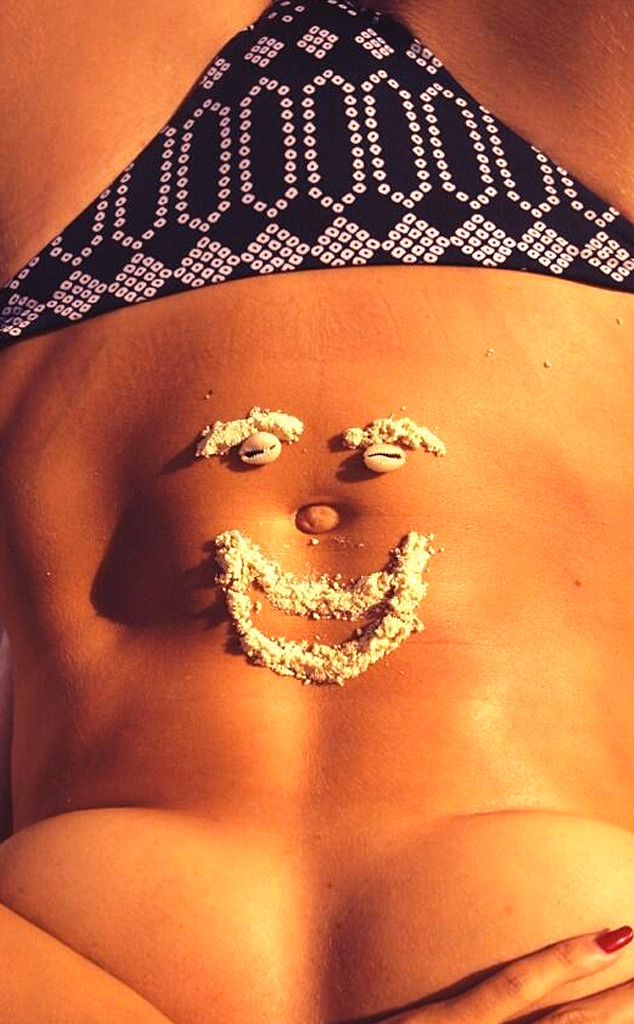 Courtesy of Twitter
She's outdone herself yet again!
Heidi Klum posted a revealing, and hilarious, pic of herself on Twitter earlier today.
The German beauty flaunted ample under boob while a smiley face was created around her belly button with sand and seashells.
Klum captioned the slightly overexposed photo, "Smile!"
But this isn't the first time that the model has revealed a ton of skin in her twipics. In fact, Klum has made a habit this summer out of showing off her insanely toned bikini bod.