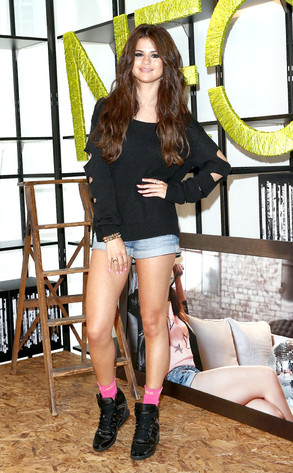 Andreas Rentz/Getty Images
Sometimes silence speaks louder than words!
During a satellite interview with WGN, Selena Gomez halted the interview just after the reporter asked about her ex-boyfriend, Justin Bieber.
Gomez began chuckling and smiling, looking first down at her phone and then to her side, as the reporter asked, "Is there something about him that we don't get or we don't understand?"
"He's done some pretty outrageous behavior," the WGN host added.
The 21-year-old kept smiling as he asked the question in full but when it was her time to answer, the screen went black only to show an ad for her upcoming album.
Yikes!