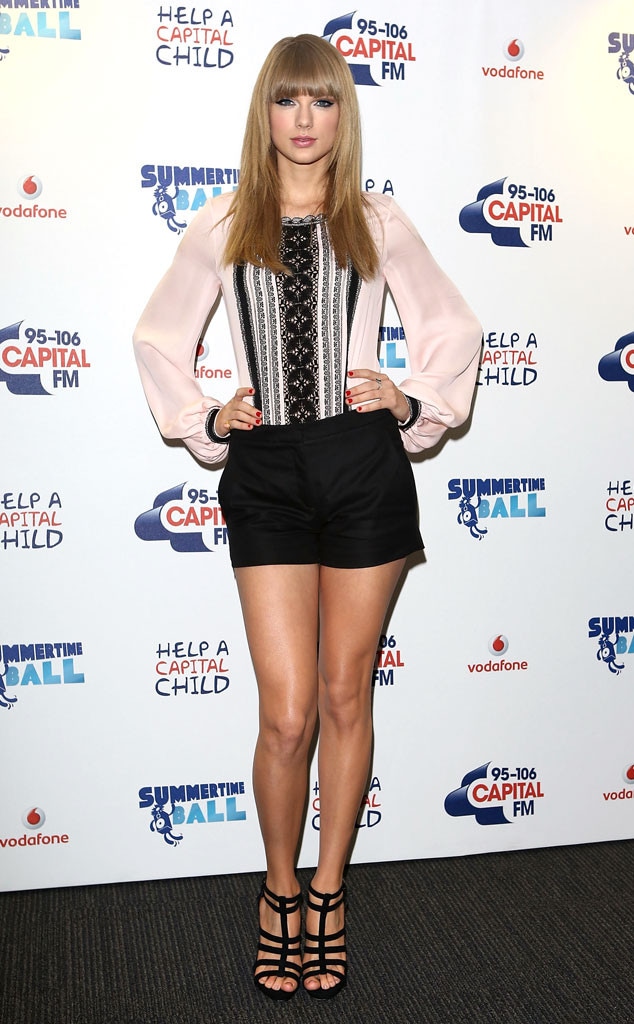 Tim P. Whitby/Getty Images
UPDATE: A source close to Taylor Swift tells E! News that "nobody won that contest, and that is not why it was cancelled. This group used a bot to rig the contest, and that forced Clear Channel to cancel."
"Taylor had nothing to do with it," the source added. "They were more than a week away from the end of the contest when it was compromised and they had to shut it down. There was never anything close to a winner."
________
Today is (kind of) a sad day for Swift fans. Boston's KISS FM canceled its "Taylor Swift's Biggest Fan" contest today after it was revealed that a 39-year-old man named Charles won the grand title.
The radio station updated its contest page with a statement clarifying the reasoning for their decision.
"Disappointingly, we have determined that the integrity of the "Taylor Swift's Biggest Fan" contest has been compromised," it read.
"In accordance with our contest rules, effective immediately, the contest has been terminated. We apologize to all of our loyal listeners who have participated."
Weeks ago, Charles shot up to the No. 1 spot after his pic ended up on numerous websites asking for its anonymous users to help him meet the "22" singer.
One post asked people to vote for Charles and help "crush the dreams of these girls and give him a chance to make a complete ass of himself by blatantly just sniffing her hair with cameras rolling."
The grand prize was slated to be two free tickets to one of her concerts and a backstage meet-and-greet with the 23-year-old.
But while one fan's dreams may have been crushed, another got the surprise of her life.
An eyewitness tells E! News that Swift went out to dinner with Ed Sheeran and Austin Mahone at Ralph's Italian Restaurant in Philadelphia, Penn., last Friday and they took photos with the head chef, Shawn Gallo.
"I called my mom to tell her Swift was there, and she wanted me to take a picture because she is a big fan," he said.
"My son has autism, and while I'm at work my mom and my son love to listen to her music. He loves her music!"
The blond beauty then shocked the chef by handing over two tickets to her concert, which was the following night.
"It was so kind-hearted of her," the chef gushed. "My son Shawnee is 11. It was my son and I's first concert we've ever been to! It was really special."
But the good times didn't end there!
The chef told E! News that T. Swift's team paid for the meal and left a whopping $500 tip!
Talk about putting your money where your mouth is.