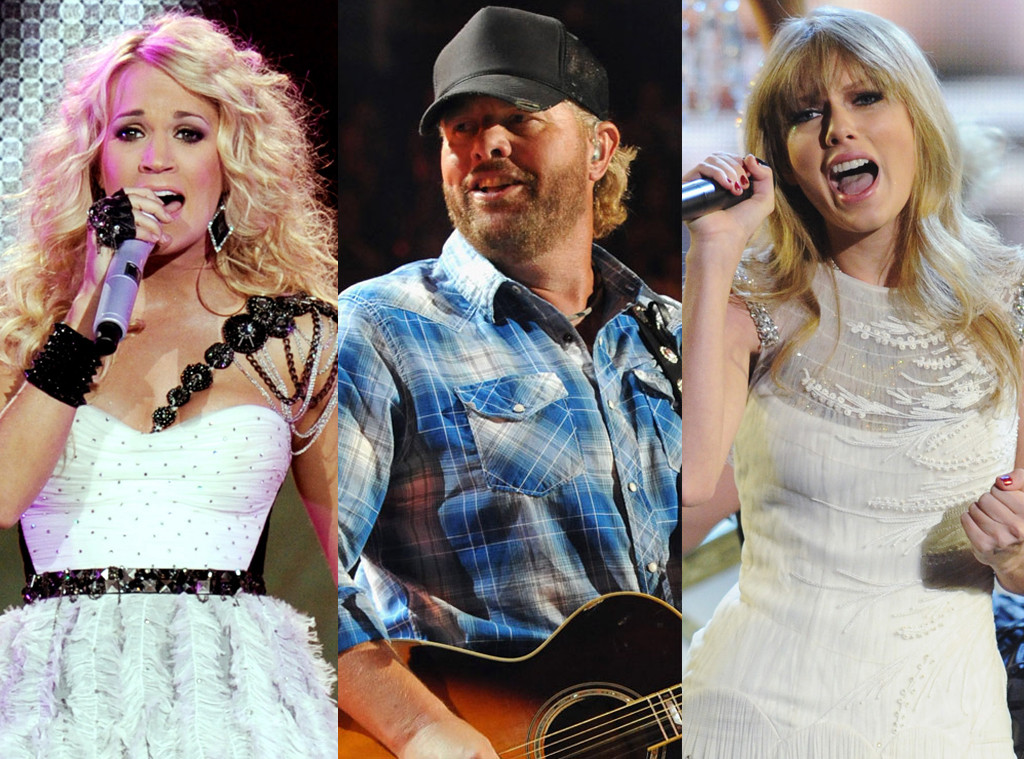 Kevin Winter/Getty Images, Ethan Miller/Getty Images; ABC/TODD WAWRYCHUK
Forbes has tallied up the top earners in the country music scene for the first time, and there are a few surprises on the list.
Toby Keith landed at the top, raking in an estimated $65 million in earnings. The singer has been in the game for a while now and has written a No. 1 song every year for the past two decades. To add to his already-lucrative career, he hits the road and tours the country every single summer.
That's one hard-working country star...Keith also owns a restaurant chain that boasts 18 locations across the nation.
Coming in at the No. 2 spot is none other than country songstress Taylor Swift.
The "22" singer took in a staggering $55 million in earnings thanks to her smash success and multiple endorsement deals with Sony, Diet Coke and Cover Girl.
The multi-platinum crooner also can credit her growing fragrance line to her profitable businesses.
Swift's latest album Red also helped push her into the second spot. The smash success sold 1.2 million copies in its first week alone.
Between the new tunes, business endeavors and her months-long tour, Swift's bank account is landing her in the big leagues.
Meanwhile, Kenny Chesney and Tim McGraw took the prize for the No. 3 and 4 spots, respectively.
Carrie Underwood made the top five with her estimated $31 million in earnings. The former American Idol winner saw her last album go platinum, which contributed to her success this year. She also went on tour and played over 100 shows during the period that Forbes tracked.
Brad Paisley came in just after Underwood with $30 million, and the Zac Brown Band landed at No. 7 with $26 million.
Rascal Flatts, George Strait and Jason Aldean rounded out the top 10 big moneymakers of the year. All three acts saw major album sales and sold-out shows as part of their recipe for success.
There seems to be no slowing down these country stars. Between mega-business deals and never-ending concert tours, the top earners are putting in the work to secure their spots on the list.