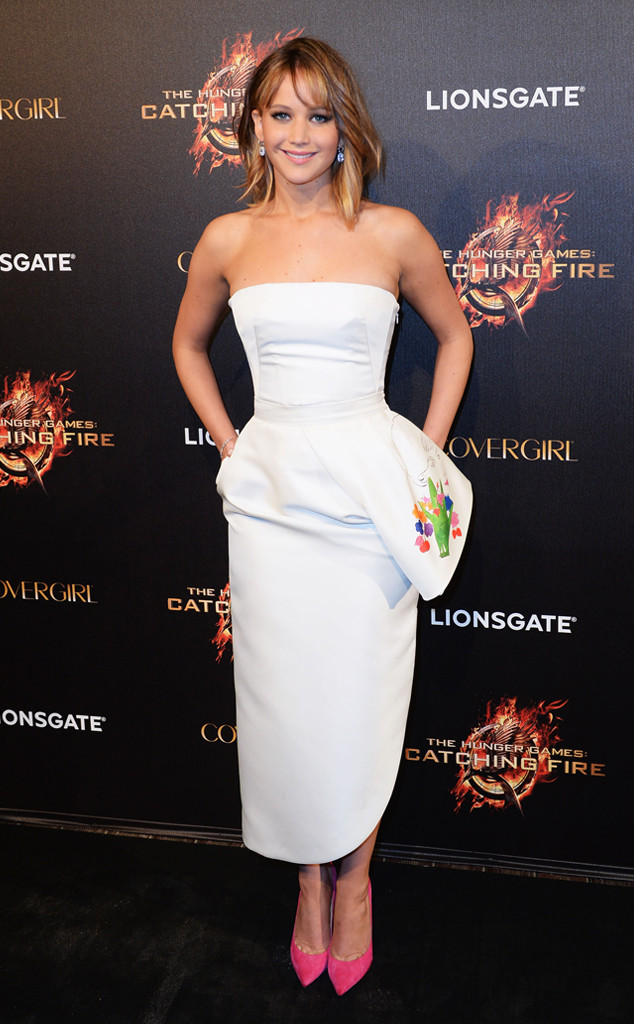 Samir Hussein/Getty Images
Jennifer Lawrence went from famous to super­-famous when she signed on to play Katniss Everdeen in The Hunger Games movies. But the 22-year-old actress seems to have a good handle on how to keep it together—and have some fun—while starring in a wildly popular young adult franchise.
Shailene Woodley, 21, was apprehensive about signing on to the Divergent series, which has a similar futuristic, dystopian theme to The Hunger Games. So, very wisely, she looked to Jen for advice about committing to a multi-movie role, and as always, the Oscar winner was honest and unfiltered.
"I have still yet to meet Jennifer in the flesh, but I had a slight interaction with her where I asked her about Hunger Games and what it was like, and her life and how much it has change," Shailene told Vanity Fair on Friday. "It was nice asking someone who has been through the process and is kind of seasoned in the young adult franchise."