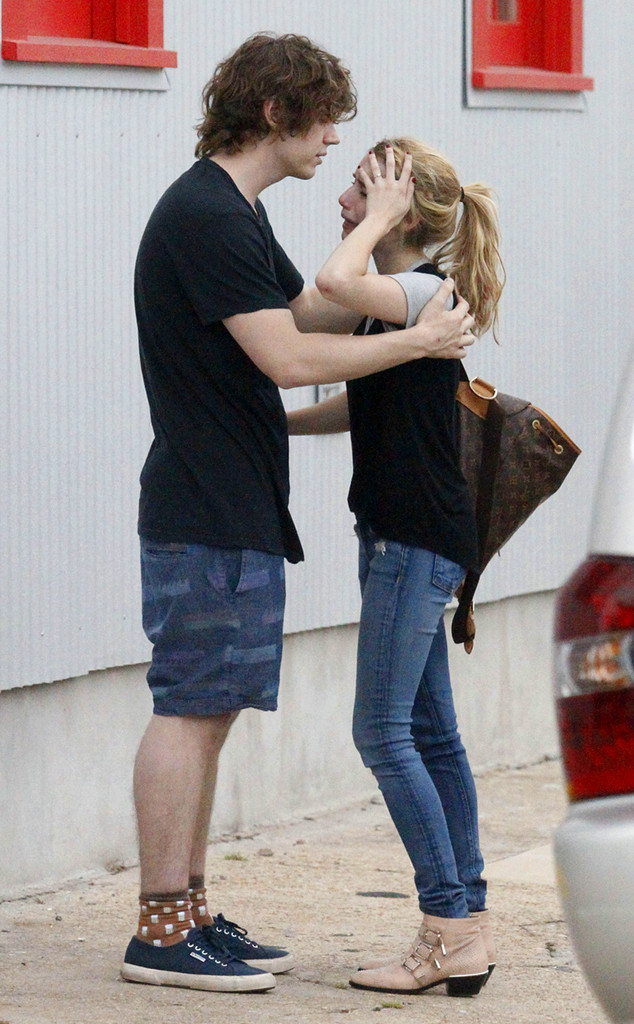 PacificCoastNews.com
Did Emma Roberts do some just-in-case damage control? Either that, or America's Sweetheart-in-the-making was seriously self-aware of what might be just around the corner.
News broke Tuesday that on July 7, 2013, the 22-year-old actress was arrested for alleged domestic violence committed against boyfriend Evan Peters. In an interview with Nylon's August 2013 issue—conducted prior to the public finding out about the incident earlier this month—the We're The Millers star said if she were to ever "mess up," she'd be "definitely be very sorry."
On Tuesday, presumably just after the news broke of her arrest, Emma certainly looked very sorry. She was photographed sobbing in a New Orleans parking lot while Evan tried to comfort and hug her. Reps for the actors told E! News in a joint statement that what happened earlier this month was "an unfortunate incident and misunderstanding," adding that, "Ms. Roberts was released after questioning and the couple are working together to move past it."