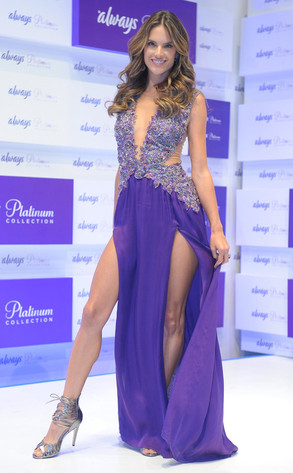 AGCP/AKM-GSI
When it comes to fashion, beauty or bikinis, Alessandra Ambrosio can do no wrong.
But when it comes to fronting for other brand campaigns, we can't help but give her a curious look every now and then.
Case in point, the Brazilian bombshell proudly promoted Always Platinum maxi pads this morning in São Paulo, dressed to the nines in a bedazzled purple evening gown with thigh-high slits, grinning from ear to ear.
If you ask us, she looked entirely out of place, so we have to hand it to the brand for snagging such a high-profile model for the launch event of feminine products, of all things!