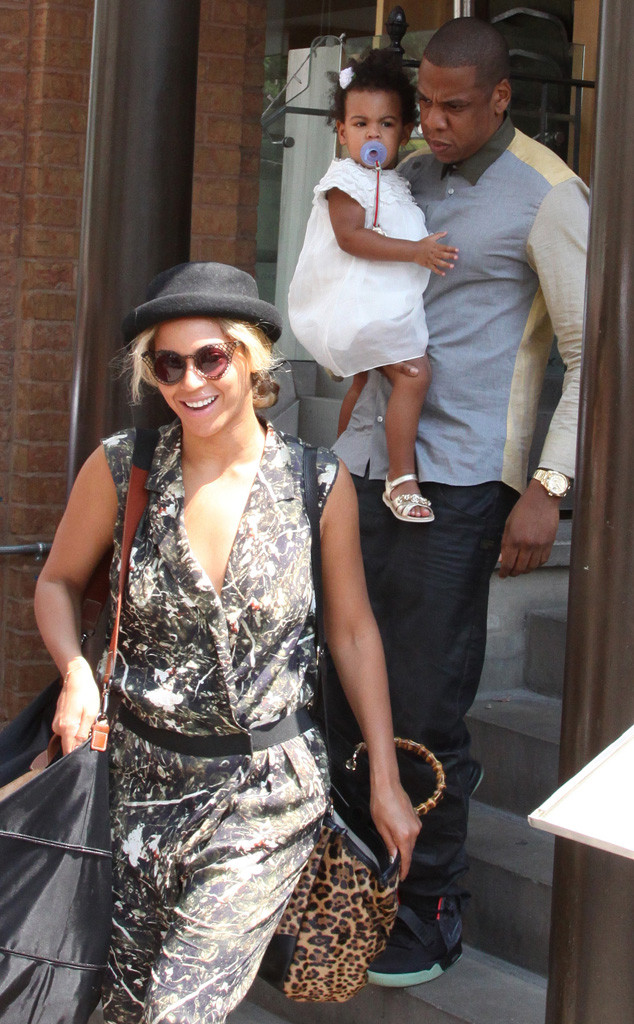 Sean O'Neill, PacificCoastNews
Blue Ivy Carter is definitely a daddy's girl.
The tiny tot was spotted with mama Beyoncé and her pop Jay-Z in Canada today as the trio was leaving Nervosa Trattoria Italian restaurant, and paparazzi caught the perfect photographic evidence that Blue looks just like Hova.
As the new dad was carrying his baby girl, the duo each furrowed their brows, producing the exact same facial expression—twins!