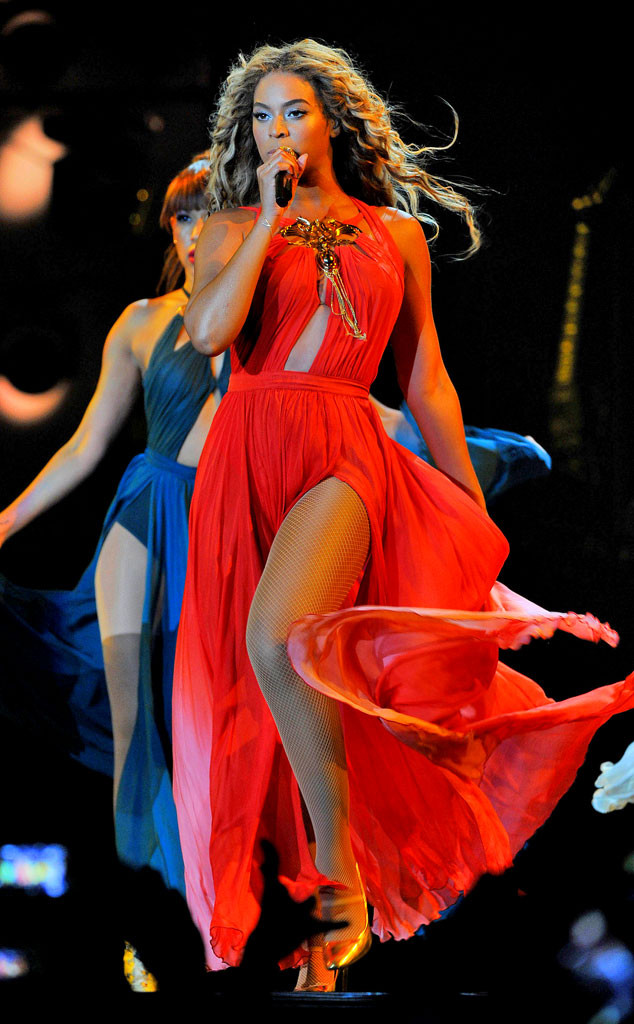 Larry Busacca/PW/WireImage for Parkwood Entertainment
Beyoncé doesn't want her fans viewing a live show through a screen—she wants them to see it with their very own eyes!
On Friday, Jay-Z's love took her Mrs. Carter Show to Atlanta's Gwinnett Center. Per usual, she let the crowd help out with the vocals on her 2006 hit "Irreplaceable." But when one fan tried to snap a photo of Queen Bey rather than singing, "To the left, to the left," Mrs. Carter good-naturedly ordered him to, "Put that damn camera down!"
"See, you can't even sing because you're too busy taping," she said. "I'm right in your face, baby. You gotta seize this moment, baby!"