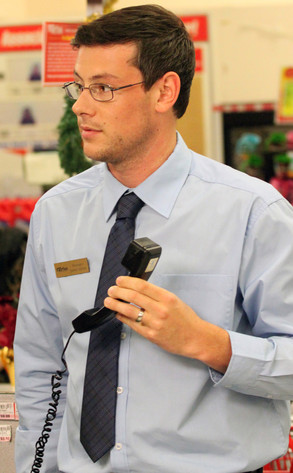 Myriad Pictures, Andrew Tench
Glee may have made Cory Monteith a star, but he didn't only want to be known as the guy who plays Finn.
A year ago tomorrow, the late actor began filming All the Wrong Reasons, an indie ensemble in which he plays the manager of a big box department store.
"He felt extremely lucky…because he was happy to play somebody his age [he was 30 at the time] and this was a bit of a deviation from his typical role," the film's producer Tony Whalen told me this morning. "It's a serious topic and it's a bit darker of a character."
In the movie, Monteith's character is helping his wife (Karine Vanasse) move on after witnessing a traumatic family ordeal.