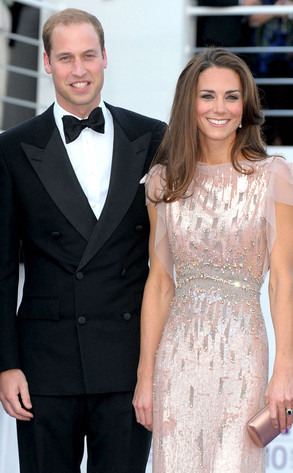 Rex USA
Kate Middleton and Prince William better be putting a lot of thought into what name they will chose for the royal baby.
Why? Because tons of U.K. moms plan on naming their newborns after Will and Kate's little prince or princess!
According to U.K. shopping website Netvouchercodes.co.uk (via The Courant), a recent survey of 440 new moms are willing to leave their babies nameless while they wait for Kate to give birth and choose a royal moniker. Additionally, over 10 percent of those who participated are postponing picking a name so that their sons and daughters can share the same name as the royal baby.