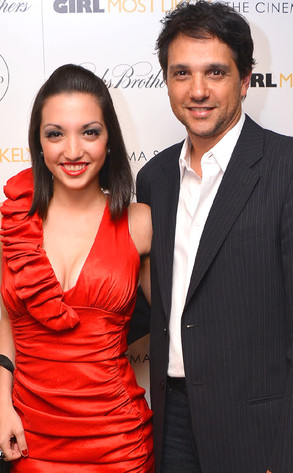 Stephen Lovekin/Getty Images
Ralph Macchio's daughter Julia is following in his famous footsteps.
The 51-year-old Karate Kid star stepped out in NYC last night to support the 21-year-old budding actress at the premiere of her new flick, Girl Most Likely.
Macchio (who never seems to age), posed for photos with Julia on the red carpet during the Cinema Society and Brooks Brothers-hosted party at Landmark's Sunshine Cinema. Julia also posed for pics solo.