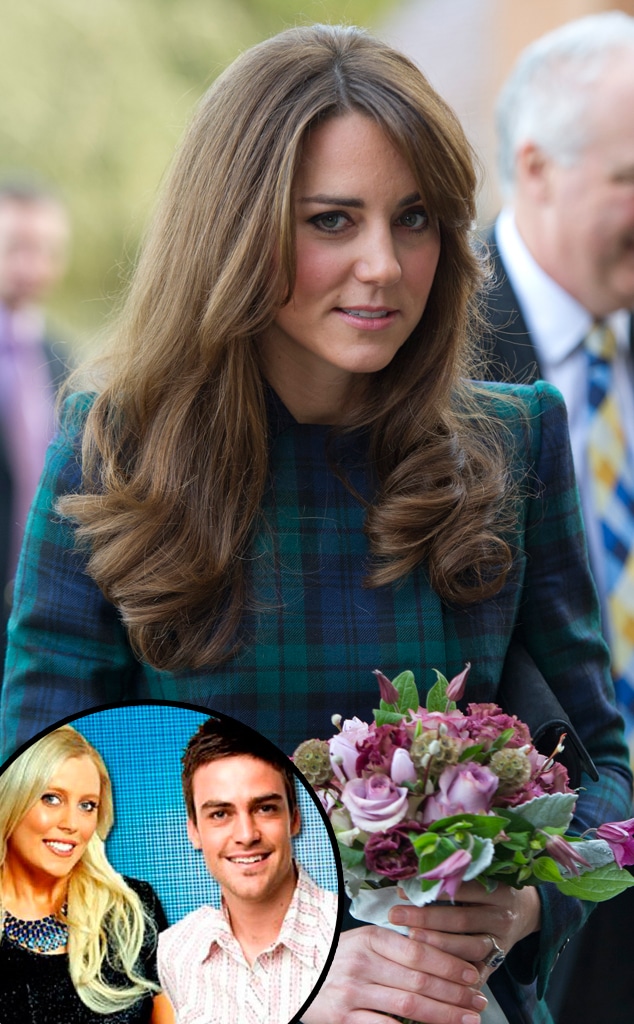 Arthur Edwards/WPA Pool/Getty Images; 2Day FM
UPDATE: According to the Guardian, Scotland Yard has passed over evidence to the Australian federal police and the New South Wales force in connection with the prank call tragedy.
While no legal action will be taken in the U.K., the Met is working to assist the local authorities.
________
One of the Australian DJs behind the prank call to a London hospital that purportedly prompted one of Kate Middleton's nurses to commit suicide has filed a lawsuit against her employer.
The complaint, filed by Mel Greig with Fair Work Australia, accused Southern Cross Austereo of failing to provide a safe workplace.
Steven Lewis, a lawyer for the 2Day radio personality, told E! News: "I can confirm that a general protection application has been filed with Fair Work Australia on behalf of Mel Greig against Southern Cross Austereo. The application alleges Southern Cross Austereo failed to maintain a safe workplace."
He added, "The matter will proceed to confidential conciliation under the Fair Work Act."
Greig, who continues to be employed by Southern Cross Austereo but has yet to return to the air after the hoax and ensuing tragedy, declined to comment on the legal action.
She and cohost Michael Christian sparked outrage and worldwide headlines after phoning London's King Edward VII Hospital, where Middleton was holed up, and pretended to be Queen Elizabeth II and Prince Charles in order to glean information about the duchess' condition.
Despite the pair issuing an apology for the stunt, Jacintha Saldanha, the nurse who passed their call along to others who divulged details about the royal's health, ended up hanging herself three days later.
That led Greig and Christian's bosses at Southern Cross Austereo, who owns the Sydney-based 2Day FM, to ax their Hot 30 Countdown program and suspend the duo. Christian subsequently resumed his duties as the host of Melbourne-based FoxFM's morning show.
Despite the U.K.'s Crown Prosecution Service declining to bring a potential manslaughter charge against them, citing insufficient evidence, Greig has been MIA. However, per the BBC, she's expected to appear to at the inquest into Saldanha's death later this year.
Southern Cross Austereo has yet to comment on the matter.
In the meantime, the world continues to wait for the arrival of Kate and Will's first baby, which is due any day now and already has a royal title—Prince or Princess of Cambridge.