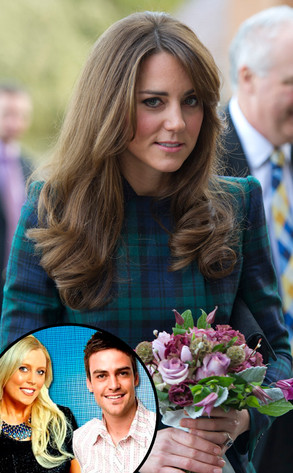 Arthur Edwards/WPA Pool/Getty Images; 2Day FM
Australian radio DJs Michael Christian and Mel Greig don't sound so funny now.
After the nurse—now identified as Jacintha Saldanha—who unwittingly put through a prank call that led to the release of private information about pregnant Kate Middleton was found dead today, the hosts responsible for the hospital hoax have shut down their social media sites following backlash over the prank.
Scotland Yard is treating Saldanha's death as a possible suicide.