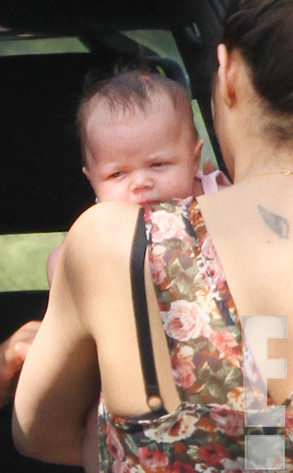 Dean/MRM/NPG.com
Everly Tatum is every bit as cute as we'd expect!
Jenna Dewan carried her and Channing Tatums 1-month-old baby girl through LAX on Saturday, and from this exclusive close-up shot of her precious face, she looks a little like mom and dad.
Obviously, Everly's parents adore their baby girl—so much so, in fact, it's hard for Channing not to be with her all the time. "I'm away from her for 12-13 hours and I feel like I come home and I feel like she's changed—like her face looks different," he told E! News. "You feel like every minute that you miss is horrible."