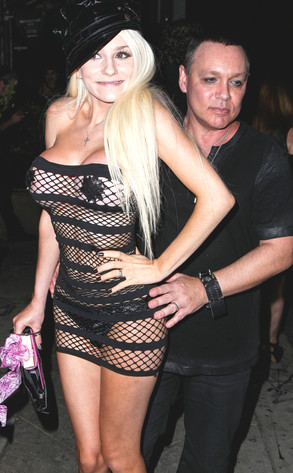 WMTV/PacificCoastNews.com
Courtney Stodden clearly isn't shy about showing off her recent boob job.
The handiwork of the 18-year-old singer's plastic surgeon was very much on display over the weekend as the gal stepped out with husband Doug Hutchison to attend a birthday bash in Hollywood.
Decked out in a fishnet-like dress, Stodden opted for a pair of pasties as opposed to a bra, leaving very little to the imagination. Although, we're guessing that was probably the point.