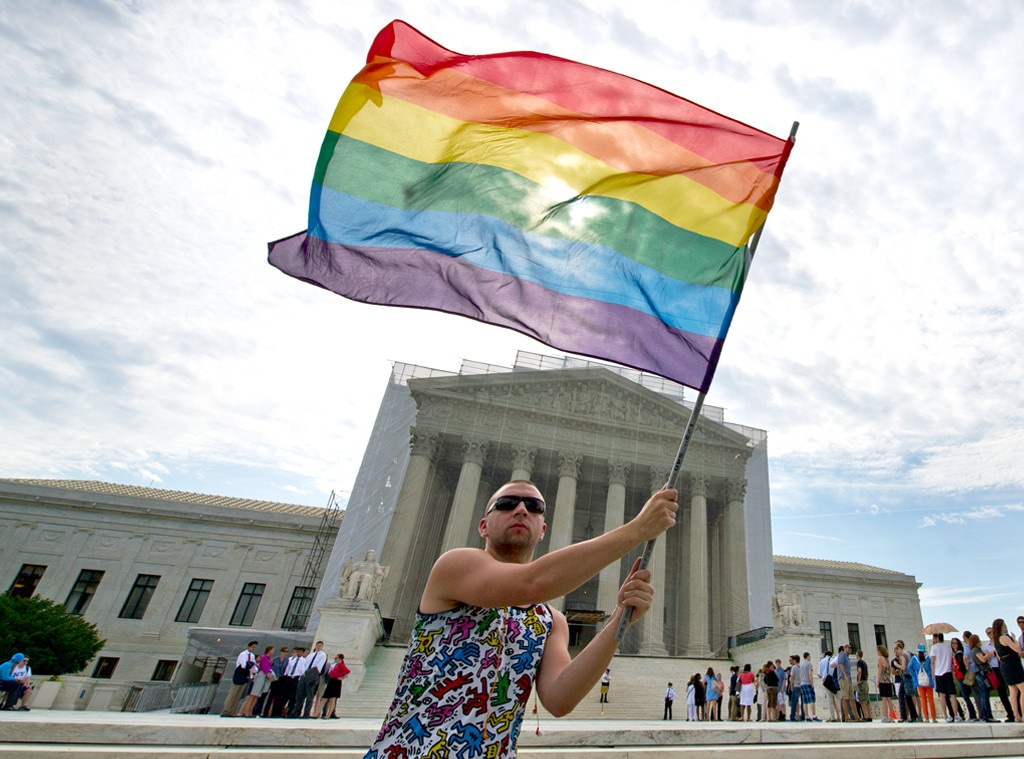 Douglas Graham/CQ Roll Call
The United States Supreme Court made a historic decision Wednesday in terms of gay marriage.
The high court determined that the federal Defense of Marriage Act, signed by President Bill Clinton in 1996, is unconstitutional. In addition, the Supreme Court decided it could not take up a challenge to Proposition 8, the 2008 ballot measure in California that outlawed same-sex marriage, meaning that gay marriage is now legal in the Golden State.
Upon hearing the decision, both cheers and boos erupted from the crowd gathered anxiously outside the Supreme Court Building on Capitol Hill.
The Clinton-approved DOMA defined marriage as a legal union between a man and a woman and absolved states from having to give the same rights to gay couples as enjoyed by heterosexual couples.
Because the Supreme Court did not rule on Prop 8, the lower court ruling allowing gay marriage in California will remain.
In 2004, Massachusetts became the first state to allow gay marriage, and same-sex marriage has since been legalized by 11 other states—Connecticut, Iowa, Vermont, New York, Delaware, Rhoda Island, Minnesota, Washington, Maryland, New Hampshire and Maine—along with Washington, D.C.
In 2008, California briefly legalized gay marriage, but several month later voters approved Proposition 8, enacting a ban on it. Reportedly, 18,000 gay couples were married in 2008 during the brief period before Proposition 8 was approved.