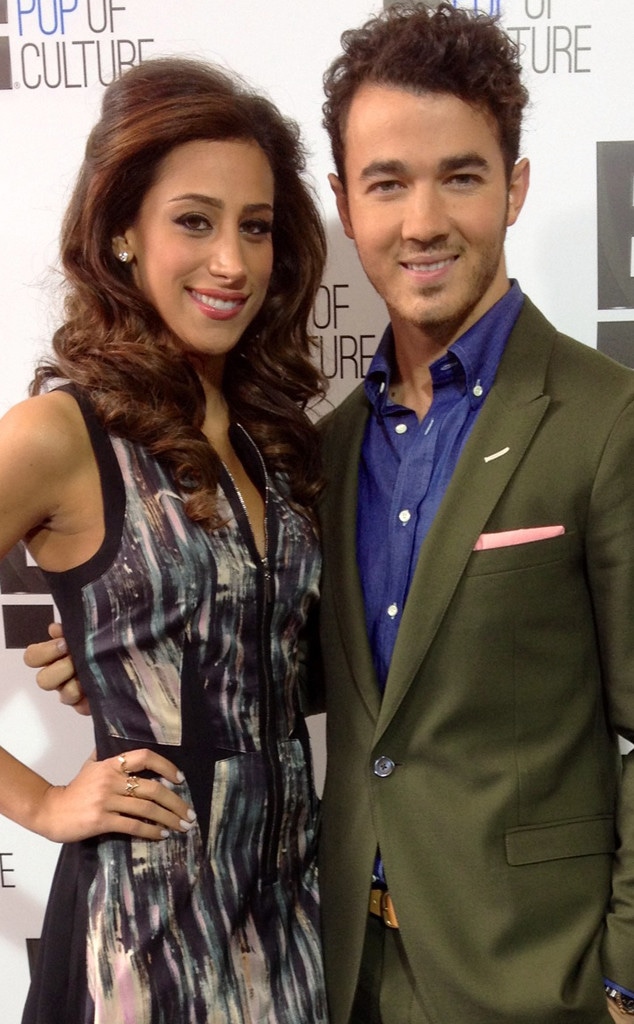 Jennifer Cooper
Kevin and Danielle Jonas are about to become parents!
E! News confirms that Dani is pregnant with their first child.
"I was overjoyed," Kevin revealed exclusively to E! News' Giuliana Rancic via Skype upon learning about his wife's pregnancy. "It's been the most exciting thing in my life so far."
He added, "I'm excited and I'm nervous."
The eldest member of the Jonas Brothers took the plunge at 22 years old and married love Danielle Deleasa in December 2009 at snow-covered Oheka Castle in New York's Long Island.
The former hairdresser from New Jersey donned a Vera Wang gown and clutched an impressive bouquet by Pedestal Florists as she walked down the aisle at the French-château-themed space. Meanwhile, Kevin's brothers, Joe and Nick, served as the best men.
Following their nuptials, the newlyweds honeymooned in Cabo San Lucas, Mexico.
The young couple met in 2007 while on vacation in the Bahamas with their respective families.
Kevin popped the question in July with a custom-made sparkler from Jacob and Co. In 2012, Kevin and Danielle became the stars of their own reality series, Married to Jonas, on E!
The show gave fans an insider look at the duo's life as husband and wife, along with following Jonas' recording efforts as he and his brothers prepared to release their newest group album.
Throughout the show, the couple couldn't escape the talk of babies. Kevin made it clear how excited he was to welcome a little Jonas into the mix, while Danielle wanted to make sure the timing was just right.
And it appears that now is the perfect time to start their next chapter as parents.
Congratulations!
Tune in to E! News tonight at 7 p.m. & 11:30 p.m. for more from the soon-to-be parents!