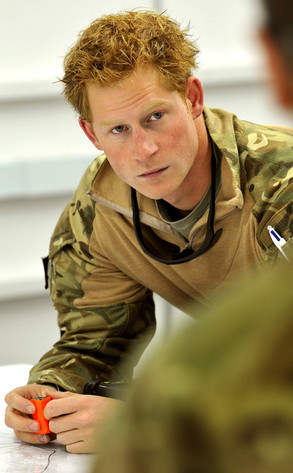 AFP PHOTO / POOL / JOHN STILLWELL/Getty Images
Prince Harry has reached a career milestone.
The redheaded royal has now qualified as an Apache Aircraft Commander within the 3 Regiment Army Air Corps, Britain's defense ministry announced today.
The monumental event marks the culmination of Harry's time spent as a member of the Apache aircrew.
Harry, who is known as Capt. Wales in the army, completed a grueling 20-week deployment in Afghanistan earlier as a copilot gunner on an Apache and has since flown numerous missions in the U.K.
The 28-year-old previously was awarded a prize for the best Co-Pilot Gunner, a prestigious record given during training.