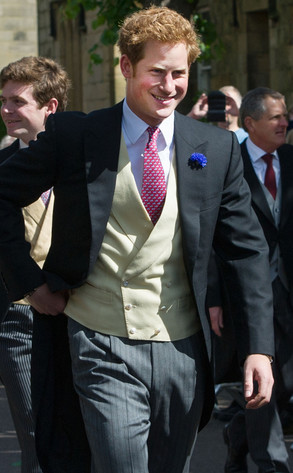 Samir Hussein/WireImage
Polite, professional and handsome: Prince Harry is the whole package.
The red-headed royal was spotted at the Aviator Pub and restaurant near the Gloucestershire Airport in Staverton; the royal arrived at the airport in an Apache helicopter and stopped by the restaurant for a quick bite to eat.
Aviator Pub's manager, Pat Martin, tells E! News of her encounter with the uncle-to-be and insists the 28-year-old royal could not have been kinder.