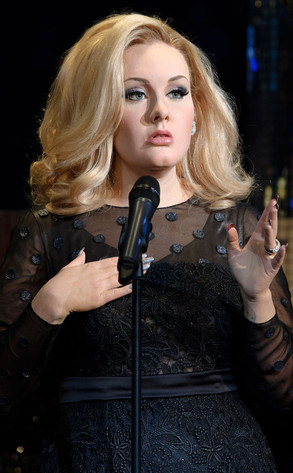 Jonathan Short/Madame Tussauds
Adele, we think we've found someone like you.
A wax figure in the Oscar-winning singer's likeness was unveiled Wednesday at Madame Tussauds in London and Amsterdam and the resemblance is uncanny: the Adele sculpture wears a recreation of the black lace Clements Ribeiro frock that she wore to the 2012 Grammy Awards. The wax figure's hairdo matches a distinctive Adele style as well—a high bouffant look that has become synonymous with the vocally powerful singer.