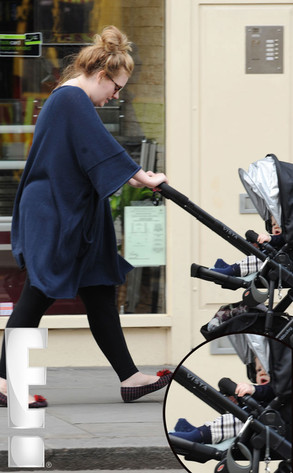 john McNamara / Splash News
Motherhood sure suits Adele!
The 25-year-old singer took her adorable 8-month-old baby boy—reportedly named Angelo—for a stroll Friday through the Battersea South area of London, and E! News has an exclusive first look at the adorable little guy with these photos.
The new mum looked cute and casual for the duo's outing, pairing her loose-fitting navy dress with black leggings and flats. At one point, Adele was joined by an unidentified female pal who was also pushing a little one in a stroller.