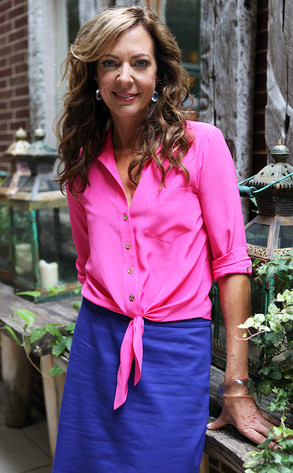 Jennifer Cooper, E!
With Independence Day just around the corner, many Americans are getting ready to fire up the grill and take in some fireworks on the Fourth!
But if you're Allison Janney, you'll save the celebrations for the sixth of July.
"I'm being a little rebel this year," Janney told us at the premiere of her summer flick The Way, Way Back. "I'm not having a Fourth of July party, I'm having a sixth of July party."
But don't think her postponing the party makes her any less patriotic than those of us who will be toasting America on July 4.
"I have had a lot of Fourth of July parties in my past and I think it's one of the best holidays to have a party and it's not fraught with a lot of family tension," she explained. "It's usually just a lot of fun and barbecue and picnic and flags and you just feel very patriotic and it's just a day you're proud to be American and you do everything American. You know, hot dogs and hamburgers and Lay's potato chips and those red-white-and-blue popsicle pops."