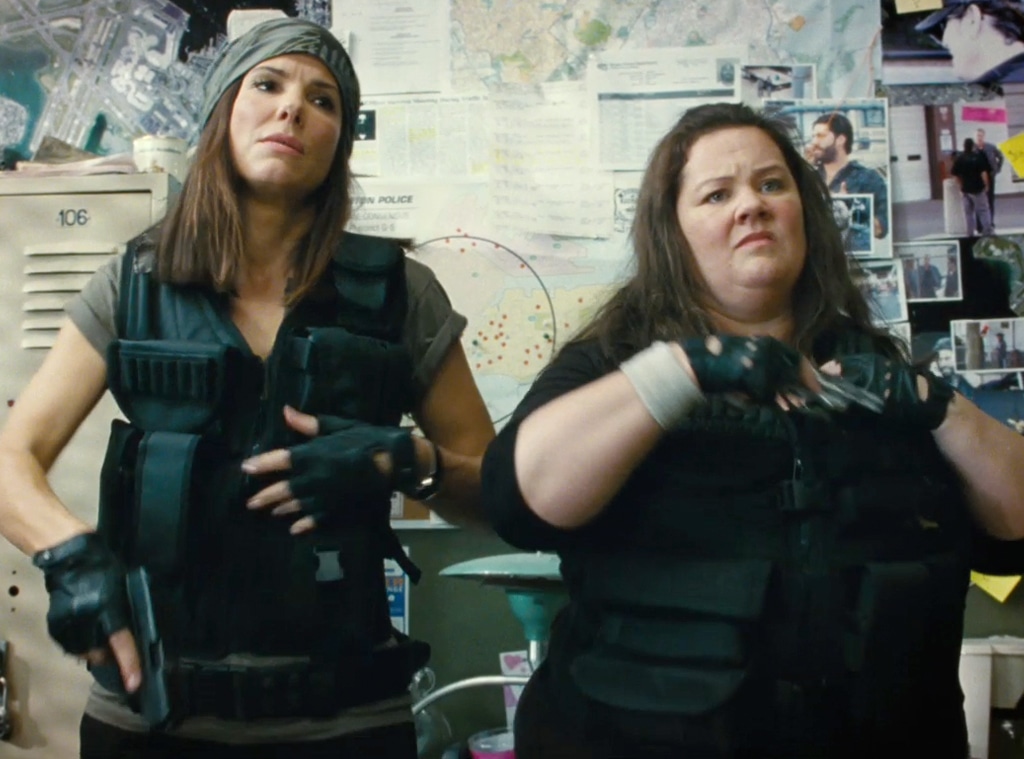 20th Century Fox
How's this for a dose of girl power?
In the newly released flick The Heat, which took the No. 2 spot at the box office this weekend, A-listers Sandra Bullock and Melissa McCarthy get teamed up as uptight FBI special agent Sarah Ashburn and gutsy Boston cop Shannon Mullins in order to take down a ruthless drug lord.
With neither of them ever working with a partner before, they immediately face some power struggles (which is always fun to watch).
But their pairing instantly becomes one of our favorite female cop duos, along with these three
1. Rizzoli & Isles: This TNT series stars Angie Harmon as police detective Jane Rizzoli and Sasha Alexander as medical examiner Dr. Maura Isles, fighting crime togehter in Boston. And they look good doing it, too. Rizzoli and Isles are the perfect example of teamwork and chemistry. So much so, that there's an interesting theory floating the internet about Rizzles (yep, that's their hybrid nickname).
2. Ellie DeWitt & Janis Zuckermann: In the 1988 movie Feds, viewers are introduced to Rebecca De Mornay and Mary Gross, two polar opposites enlisted in the FBI Training Academy. Although very different—DeWitt's a fighter while Zuckermann is all books and brains—the pair become the perfect combo together to get through the academy and out into the real world.
3. Cagney & Lacey: Another oldie, but a goodie. In 1981, Tyne Daly and Sharon Gless got together to portray two female police detectives who each lead very different lives on the crime drama TV series. Not only did it become one of the best shows on television, but it was considered to be one of the first American shows with two female leads, paving the way for characters like Bullock and McCarthy today.