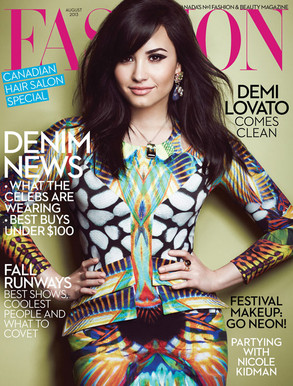 Fashion Magazine
Demi Lovato is keeping it colorful for the latest issue of Fashion.
Of course, things weren't always so bright and cheery for the 20-year-old singer, who admits the bullying she suffered as a child still affects her.
"I could remember word for word what my bullies said to me," Demi tells the magazine. "Last night I had nightmares about it...just degrading things that hurt me and affected my self-esteem. It affected the way I look at girls my age. I used to fear them."