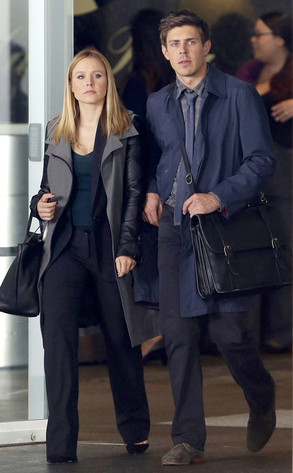 AKM-GSI
Ten years later and Veronica Mars' love life is still worth investigating!
Veronica Mars star Kristen Bell was spotted filming the highly-anticipated Kickstarter-funded movie in Los Angeles on Wednesday, and she wasn't alone!
In fact, she was holding hands with one of her many male suitors from the original series: Chris Lowell, aka Piz, Veronica's adorkable college BF, who she was still dating when the series was canceled. Go on, Logan (Jason Dohring) fans: Punch your pillows, blast some Boyz II Men, we'll wait!