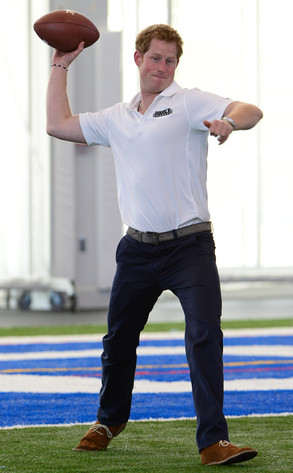 James Whatling / Splash News
Prince Harry looks to have one heck of a throwing arm.
Touring the U.S. Air Force Training Academy in Colorado Springs, Colo. on Sunday, the royal took part in a little football practice—American-style, of course—and the scouting reports look good.
Joining Harry was U.S. Air Force Academy coach Troy Calhoun, who offered him a few tips on how to handle the pigskin, considering he's more used to soccer (or, as the rest of the world calls it, football). And by all accounts, he looked like a natural, at least in the quarterback position.