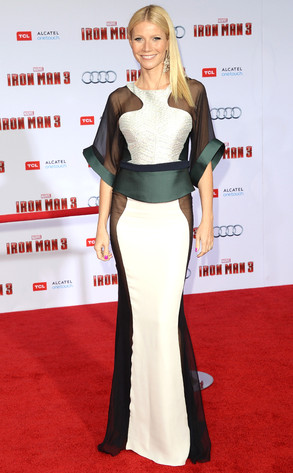 Jason Merritt/Getty Images
When you have it all, you attract some haters. And that's the thing about Gwyneth Paltrow: She's involved in so many different projects, and everything she touches turns to gold. Oh, and she's rich, famous, gorgeous and People mag's "Most Beautiful Woman in the World" this year. So yeah, some folks may be just a bit jealous.
But the peanut gallery hardly slows down the A-list star, who's got her hands in movies, music and digital and print media—all while balancing parenthood with her rock star husband Chris Martin.
Hollywood Beginnings:
Born in L.A., Gwyneth is the daughter of the actress Blythe Danner and the late honcho producer and director Bruce Paltrow—so it's fair to say she was born into the biz.
She started her career in acting on the stage in 1990.