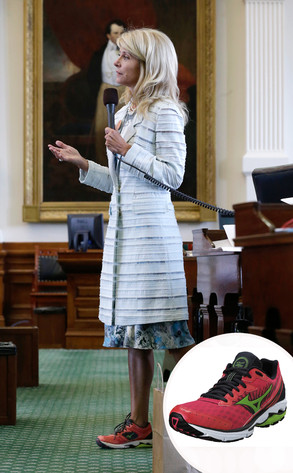 Mizuno; AP Photo/Eric Gay
Texas senator Wendy Davis came prepared for her filibuster.
Knowing that the rules state she would have to stand (no leaning or sitting!) on the floor of the Senate with no breaks for meals or even to use bathroom, she ditched her kitten heels for a pair of pink sneakers.