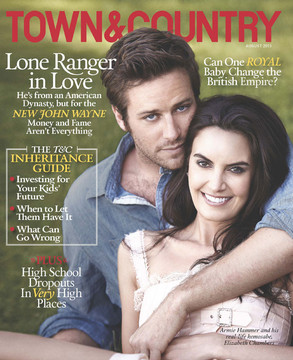 Sam Jones/Town & Country
Evidently, Armie Hammer knew his wife Elizabeth Chambers was the one from the moment they started dating.
"When we finally got together, Armie really wanted to get married," Chambers tells Town & Country during the couple's joint interview with the magazine.
She recalls, "He sat me down and said, 'Look, we don't have to do this. We could just go our own ways, and then one day you'll be 40 and divorced and we'll run into each other, and we'll laugh and go out to dinner and have this same connection, and we'll wonder why we wasted all of that time. Or we could just do it now and enjoy the ride."