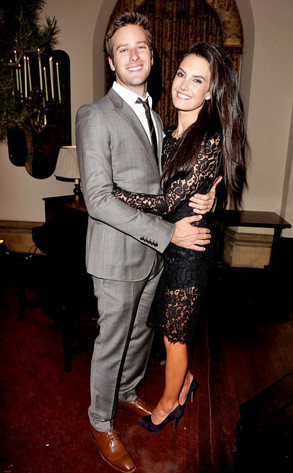 Courtesy of Jeff Vespa/Getty Images For GQ
It's probably going to be a very long time before Armie Hammer starts talking about his sex life again.
At least publicly in magazine interviews.
The hunky star of The Lone Ranger shocked many when he recently revealed intimate details in Playboy about his past sexual habits as well as sex with his wife, Elizabeth Chambers.
"Let's just say hindsight is 20/20," Hammer told me yesterday while promoting The Lone Ranger at The Bishops Lodge resort in Santa Fe, N.M. "Don't drink during an interview."