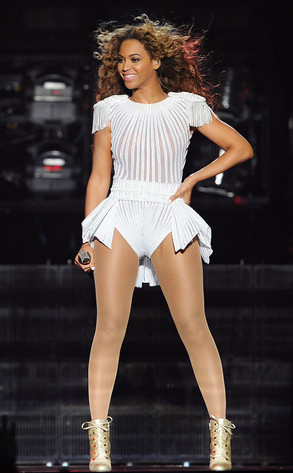 Frank Micelotta/Invision for Parkwood Entertainment/AP Images
Beyoncé is bowing down to fans' insatiable clamoring for her.
The workhorse singer, who's currently taking a quick breather from her massively successful Mrs. Carter Show World Tour, won't be slowing down anytime soon: The Grammy winner has just announced that she's added a whopping number of new shows to her seemingly unstoppable tour.
The singer was originally set to wind down in Brooklyn in August after hitting up a staggering 42 cities since the tour's April kickoff, but now Bey is cranking things up with 25 more shows that will run all the way through December.