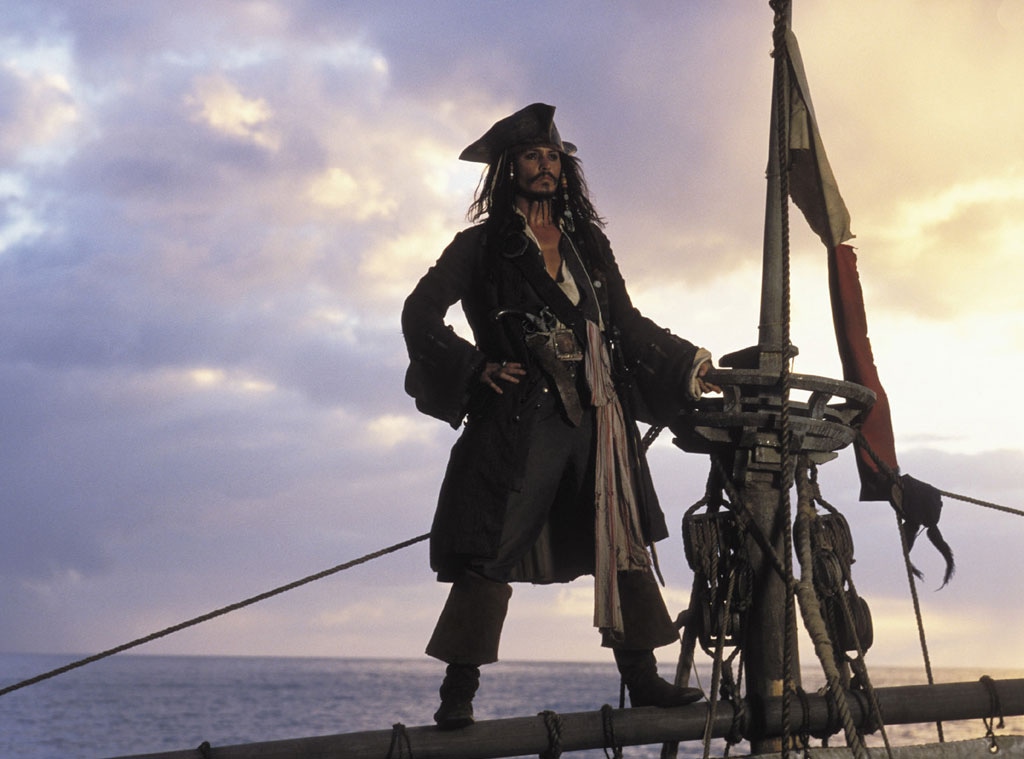 Disney Enterprises
We've heard about Johnny Depp visiting children's hospitals dressed as Captain Jack Sparrow, but who knew he actually has the Pirates of the Caribbean costume with him at all times?
"Sometimes you go to kiddie hospitals and things like that," the actor explained while promoting his latest flick, The Lone Ranger (in theaters on July 3). "I'll just sneak in and go and surprise a bunch of kiddies through the different wards…It basically turns into a two-, three-hour improvisation and it's really fun. So I travel with Captain Jack."
Too sweet.
It doesn't sound like Depp will be popping into hospitals as Tonto from The Lone Ranger. He does, however, have the bird that Tonto wears on his head at his home in Los Angeles.
"That bird going through customs is going to be weird, isn't it?" Depp said with a laugh, adding, "I'll just put a handle on top of it and it will be a handbag."
As for when we'll be seeing the fifth Pirates movie, producer Jerry Bruckheimer said codirectors Joachim Rønning and Espen Sandberg arrived in Hollywood last week.
"They're in full form preparing the picture," said Bruckheimer, who also produced The Lone Ranger. "We hope to start at the end of the year, the beginning of next year."
Can't wait.
Watch:
Johnny Depp Still Dons Jack Sparrow Costume