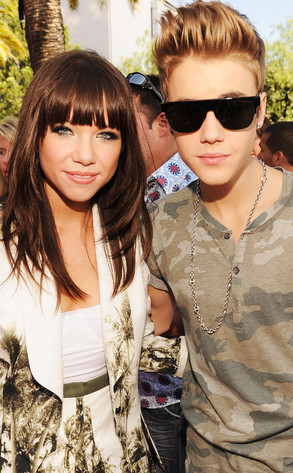 Kevin Mazur/WireImage
Carly Rae Jepsen clearly has Justin Bieber's back. Even if she hasn't been keeping up with his headline-making antics.
"I actually am so out of the loop on any of that, to be honest," the 27-year-old songstress told Billboard. "People are constantly like, 'Is Justin OK?' I've not really noticed any of that. I feel like Justin's a guy who's working hard every day, and I think the media can sometimes be a little brutal with stuff and over-exaggerate things."
The "Call Me Maybe" singer added, "But I stand by him. I support him. I think he's a good guy, and he's doing the best he can."